Winter Riding - What Are Your Jacket Options?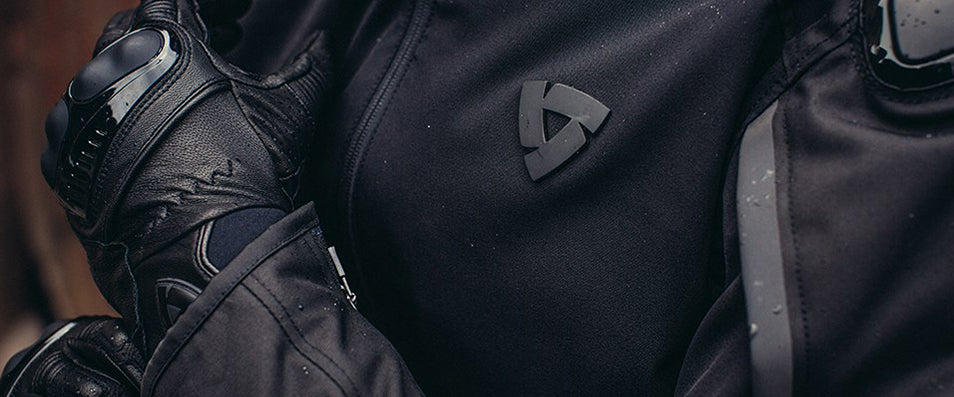 Winter is here and you don't want to be riding around in just your average winter clothing. Take a look at your riding jacket options appropriate for this weather.
Winter is just around the corner and if you are from the northern part of the country, the cold can seriously hamper your riding. Riding in the cold has its own set of challenges, with the primary one being keeping your body warm. Let's look at some of the riding jackets that are best suited for riding in cold weather.
Now off the bat, if you are choosing a riding jacket for the winter, stay away from mesh jackets. Even though they can be fitted with a liner, mesh jackets are primarily built for use in the summer when ventilation is the need of the hour. Go for textile jackets with air-vents instead.
Oxford Quebec 1.0 MS Long Jacket - This jacket from Oxford is ideal for the winter. Its construction is textile and it features a rain liner. The collar on the jacket is tall too and can be adjusted according to the rider, forming a perfect seal. The rain liner not only helps in keeping the rain out, but it also helps in keeping the rider's body warm. If ventilation is required, which is almost never the case in the winter, a zip on the front and back can be opened up to allow air to pass through. One feature that will be appreciated by riders in this jacket is the hand warming pockets. There won't be any need to blow hot air on one's hands to keep them warm anymore. On the protection front, the Oxford Quebec 1.0 MS Long Jacket comes with CE level certified protectors for the shoulder and elbows. There is also a back protector packet, which can be fitted with a back protector of one's choosing.
Oxford Toledo 1.0 MS Short Jacket - If you don't prefer long riding jackets, then check out the Oxford Toledo 1.0 MS Short jacket. It comes with a waterproof membrane and the zips are all water resistant. There is even a rain gutter system that will channel water away from your body. There is space inside for a back protector, which will be held in its place by a velcro. While the Oxford Toledo 1.0 MS Short Jacket might be a good jacket for the rains, it helps out equally in the winters. The same protection that is used to repel water also helps in keeping the rider warm. The connecting zip makes sure that that this jacket can be attached to other Oxford riding pants.
Rev'it! Sand 3 Jacket - The Sand 3 Jacket from Rev'it! is an all-season jacket that will really shine through in the winter. It features a waterproof liner and a thermal liner so that the rider will stay cozy inside, no matter if the temperatures plummet or it starts to rain. However, both these liners are completely removable as well, which makes the jacket a little less bulkier, and comfortable to use in other seasons as well. The protection being offered on this jacket is Rev'it!'s very own proprietary SeeFlex CE Level 2 for the shoulders and elbows. There is space for a back protector as well, which can be filled with a CE Level 2 SeeSoft back protector. What's more, the Rev'it! Sand 3 jacket is adjustable all around, from the neck to the waist and cuffs. Then there is the usual hand warming pockets for when one is not riding and needs to keep their exposed hands warm.
Rev'it! Jupiter 2 Textile Jacket - The Jupiter 2 Textile Jacket from Rev'it! is the successor to the Jupiter textile jacket, which was much appreciated by riders. Rev'it! has gone ahead and thrown in some cool graphics, that mirror its race suits. The Jupiter 2 Textile Jacket has waterproof membrane inside and a detachable thermal liner. There is a built in ventilation system so the jacket can be used in warm riding conditions as well. The connecting zip on the jacket means it easily be attached to any Rev'it! pants. Standard protection entails CE-rated armour at the shoulders and elbows with space for upgrading to a CE level 2 back protector.
Rev'it! Vertex H2O Textile Jacket - The Vertex H2O Textile Jacket is another textile option from Rev'it! that features TPU protector at the shoulders which increases flexibility and the shoulder and elbow protection consists of CE level armour. There is a waterproofing liner that is breathable and if that were not enough, there is a separate detachable thermal liner as well. There is a built in ventilation system which increases the versatility of this jacket.
Jupiter 2 Textile Jacket, Motorcycle Accessories, Motorcycle Riding jackets, motorcycle riding pants, Oxford Quebec 1.0 MS Long Jacket, Oxford riding pants, Oxford Toledo 1.0 MS Short jacket, protective gear, Quebec 1.0 MS Long Jacket, Rev'it! Sand 3 jacket, riding jacket, riding pants, SeeSoft back protector, Toledo 1.0 MS Short jacket, Vertex H2O Textile Jacket, Winter Riding, Winter Riding jacket