Make an Impeccable Style Statement with Premium and Branded Motorcycle Accessories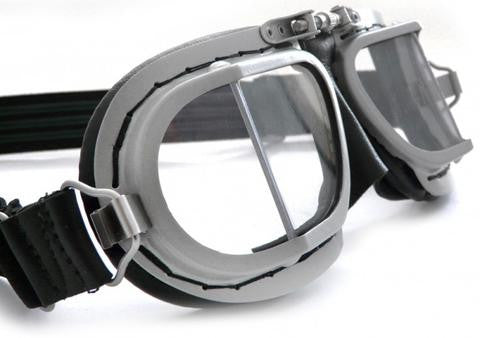 A passionate biker always makes sure to invest in the right kind of motorcycle accessories in order to get that complete look. Besides, a motorcycle owner chooses these accessories to enhance his/her safety, performance, and comfort. A number of global and renowned brands are offering a whole range of bike accessories – goggles, balaclavas, vests, protective gear and armor, caps and many more. The range also includes several accessories meant for the motorcycle itself. This includes bike covers, tyre inflators, tyre sealants, etc.

If you too want to ride and make an impeccable style statement, try some of the following best selling bike accessories from top global brands:
Goggles

Goggles are the most sought after and desired motorcycle accessories owing to their great utility as well as ability to render a stylish and cool look to anybody adorning them. Bobster goggles are world famous for their superior quality and magnificent design and style. Available in an array of styles, you can choose them based on their functionality as well. For instance, the Bobster Cruiser II Interchangeable Goggles can be used in all weather conditions because of the ultraviolet coatings. Additionally, these can be worn both during day and night because of their interchangeable lenses – smoke, amber and clear. The interchangeable lens feature is available in a variety of styles – Bobster Phoenix OTG, Bobster Raptor II, and several others.

All Bobster goggles are preferred because these are extremely comfortable to wear and are well-ventilated.

Drag Specialties Red Barron goggles available with stainless steel frame and black frame are also very popular with motorcycle enthusiasts.

Vests

Cooling vests that come with advanced temperature control system are desired not only for their functionality and great ergonomic features, but also for their trendy, stylish look. The world renowned brand Rev'it offers Cooling Vest Liquid that regulates the high body temperature during long rides, thus keeping the biker cool and comfortable. Bikers love to flaunt the vest owing to its tour fit and stylish easy entrance zipper at side torso.

Balaclava

If you love to go on long rides on your bike, a highly durable and quality balaclava would become an essential accessory that you must take along. Rev'it Micro Balaclava is an ideal choice when it comes to protection of your face from all weather conditions during long rides. Made of a skin-friendly and durable material, Rev'it balaclava offers comfort, ventilation and warmth. The other features that make it worthy to be an ideal partner during your rides include - 3D round knit technology, over lock stitching, insulation, anti-bacterial finish, odor control, air spacer ribs at upper, air-vent zone at nose, mouth and ears, auto fit neckline and hem.

Skull Cap

Made of leather, the River Road Drawster Skull Cap is worn underneath the helmet and provides maximum protection against impact. Available typically in one size suiting most riders, the skull caps keep the head well- ventilated and comfortable.
If you want some of the premium quality motorcycle accessories for yourself and your bike, visit some of India's most reputed and leading online stores selling an extensive collection of motorcycle gear and accessories from globally acclaimed brands. Check out the deals and choose the ones that best meet your need and budget.