Must Have Motorcycle Accessories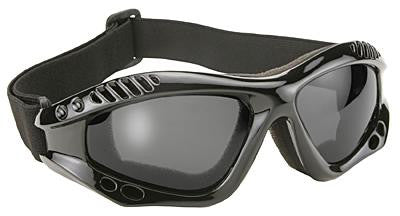 Driving on the usual mundane highways could get a little boring after a while, this is when off-road riding comes as an unforgettable experience for those adventure seeking junkies. Buying a well-performing vehicle itself can be heavy on the pocket, and to add to it safety and comfort motorcycle accessories can be a big pain. The best part with online sites such as highnoteperformance.com, you can easily buy the right accessories and motorcycle riding parts at the best prices to enjoy your ride while staying safe, warm and conformable.

Pick the bike that best suits your budget, style and adventure level, invest in the right accessories and go on the best rides that the terrain has to offer. We picked out the most needed accessories from a vast array of options that the adventure world has to offer.

1. Helmet 
When it comes to helmets there are no two ways about getting the best of the best quality. Even if they seem a little expensive, put your money on branded, approved and sturdy helmets, especially when going on off-road and bumpy terrains. Try getting helmets where the inner lining can be removed and washed often or even replaced in order to maintain hygiene.

2. Toolbox 
This is perhaps more of an essential than an accessory, but can be bought as an accessory also. The importance of a toolbox appreciates as and when you become more familiar with your ride and on how to maintain and repair the motorcycle riding parts on your own. This early investment could not only save you the money of a mechanic, but also literally save you when your motorcycle decides to break down in the middle of nowhere!

3. Body Gear and Clothing 
Though this accessory might seem unnecessary and flashy, it is only when you take a ride in heavy rains or the chilly mountain side do you see how important water-proof and warm jackets, pants, boots and gloves. You also have the option of buying body armour such as arm protectors, leg protectors and armour vests that are sure to protect you in case of any mishap or accidents.

4. Eye Wear 
There are certain helmets that could be open faced or not be equipped with tinted glasses. It is paramount to protect your eyes from dust and the blinding effects of the sun while riding long distances. Cheap glasses can not only prove useless, but also damage your eyes.

5. Crash Protection 
Though most of us do not think of crashing when thinking of your riding days ahead, it is always advisable to spend a few extra bucks on protective gear for your motorcycle riding parts also. Protective gear like frame sliders, bar ends and so on could save you from higher expenses after even a minor crash.

Most adventure and road trip lovers begin enjoying the adrenaline rush to the extent that it becomes an inseparable part of them. In order to continue enjoying the off-road rides it is paramount to invest in gear and accessories that could protect you and your precious bike. It may prove to be a big price at once, which is why investing on accessories in instalment basis can also be done.