Five Reasons Why An Intercom System Is Crucial For Every Indian Motorcycle Rider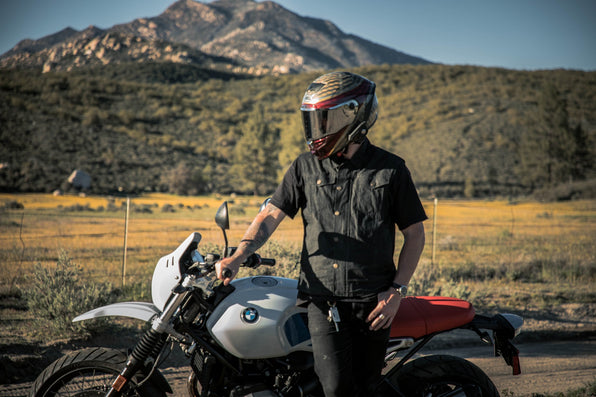 Riding a motorcycle in India is a thrilling experience like no other. The open roads, the scenic beauty, and the sense of freedom are unbeatable. Whether you're a seasoned rider or just embarking on your motorcycling journey, safety and communication are paramount. That's where the motorcycle intercom system comes into play. In this article, we'll explore why every Indian rider should consider investing in one of these fantastic devices.
Staying Connected on the Road
India's diverse landscapes offer breathtaking rides, but they can also present challenges like unpredictable weather or confusing routes. A motorcycle intercom system allows you to stay connected with fellow riders, ensuring everyone is on the same page. This is especially valuable for group rides or when riding in unfamiliar terrain. It also allows you to stay in touch with your loved ones if they need to reach out to you urgently.
Enhancing Safety
Safety should be every rider's top priority. Motorcycle intercom systems enable seamless communication with your riding buddies. You can warn them about obstacles, signal for help in case of an emergency, or simply share your riding experiences. Being able to communicate without taking your hands off the handlebars or your eyes off the road is a game-changer in terms of safety.
Navigational Assistance
India's bustling cities and intricate rural roads can be bewildering, even for experienced riders. With a motorcycle intercom system, you can receive turn-by-turn directions from your smartphone's GPS app without the need to pull over constantly. This keeps you focused on the road ahead and reduces the chances of getting lost.
Comfortable Group Riding
Group rides are a common sight on India's highways and mountainous regions. An intercom system allows riders to effortlessly coordinate their movements, ensuring a smooth and enjoyable ride. Whether you're cruising along the Western Ghats or navigating through the crowded streets of Mumbai, clear communication with your riding companions is a game-changer.
Convenience and Ease of Use
Modern intercom systems are designed with the rider in mind. They are user-friendly, with intuitive controls that can be operated even while wearing gloves. Most systems also offer excellent battery life, ensuring they last for the duration of your ride.
So, whether you're a seasoned rider or a newbie, a motorcycle intercom system is a must-have accessory. It's not just a tool for communication; it's a guardian of safety and a bridge to the incredible motorcycling community in India. So, before you embark on your next ride, consider investing in a motorcycle intercom system. It might just make your journey not only thrilling but also safer and more enjoyable.