Motorcycle Jackets for Men in India – Premium Quality Products from High Note Performance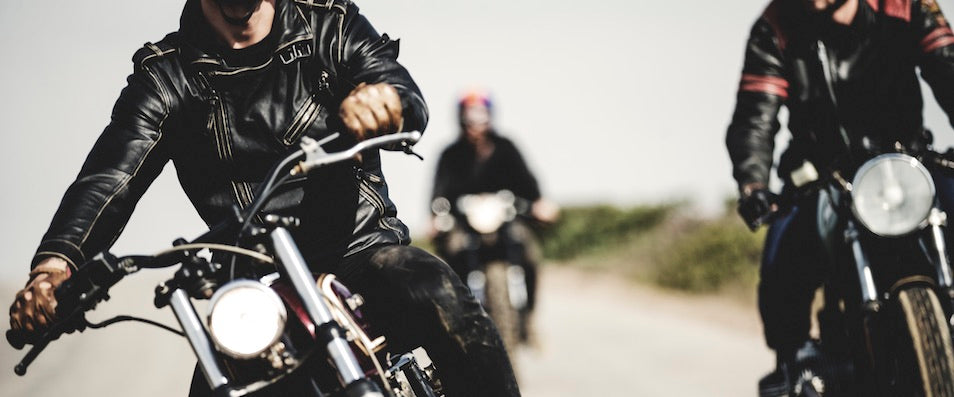 Every time you hit the road on your beloved cruiser, you have to have the wind at your back. Bike riding has an adrenaline rush of its own, but it's also important that you ride safe. Investing in best riding accessories is as important as investing in your motorcycle upgrades. Apart from helmets, gloves and riding boots, motorcycle jackets are an essential for every rider. If you are looking for the best motorcycle jackets for men in India then High Note Performance buy motorcycle accessories store is the place for you.
At High Note Performance we stock bestselling products from international motorcycle jacket brands, offering a one-stop solution for all your riding gear needs. You can check our bike riding jacket collection online or visit our offline premium motorcycle accessories shop in Delhi NCR. Picking up motorcycle jackets for men in India has never been easier or more reasonably priced for that matter.
REV'IT! AIRWAVE 3 MESH JACKET
Rev'it! is among the most popular motorcycle jacket brands in the world. They make premium bike riding jackets and accessories for men and women. Among the lot, the Rev'it! Airwave 3 Mesh Jacket is one of their noteworthy products. Here are some of the bestselling features of the Rev'it! Airwave 3 Mesh Jacket.
Great temperature control, which helps you stay cool when the mercury is rising
The riding jacket has Shell Mesh Panels at the front, back and arms to offer a continuous flow of the air in order to keep the rider cool out on the open road
A style statement that doesn't cost a fortune, this motorcycle jacket looks absolutely stunning without breaking the bank
The Rev'it! Airwave 3 Mesh Jacket also has CE-level 1 SEESMART™ armour at the shoulder areas and towards the elbows for keeping riders protected, and
The jacket has been fortified with SEESOFT™ CE-level 1 and SEESOFT™ CE-level 2 for chest and back protection
OXFORD RAINSEAL OVER JACKET
If you are prepping for a ride into the monsoons, you will need more than a motorcycle jacket though. Oxford is another premium motorcycle accessories provider that needs no introduction amongst riders. The Oxford Rainseal Over Jacket keeps your riding jacket protected from the elements when riding in wet weather. It is lightweight and comes with proper weather protection and intelligent sizing so that you get an exact fit every time. Here are the features that make the Oxford Jacket Over Jacket and ideal riding accessory for the monsoons.
Comes with reflective areas, adjustable cuffs and an adjustable hook and waist loop
Its water resistant seams keeps the you and your riding gear dry, even when it's pouring outside
The jacket is fully lined and can be upsized to account for your motorcycle jacket and riding armour
You can never go back with a branded motorcycle accessory, these are one-time purchases that keep you safe on the road and look cool while doing that. So, what are you waiting for, come visit us at www.highnoteperformance.com for the best motorcycle jackets and riding gear in India. We keep on adding new options for you all the time!