Safety at 220 MPH: The Bell Pro Star features in Popular Science Magazine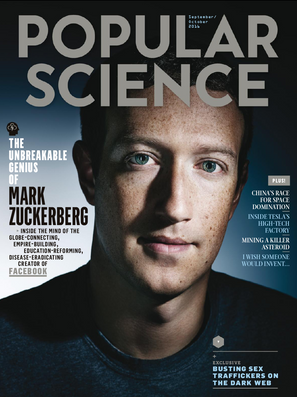 Flagship helmet from Bell Helmets, the Bell Pro Star 2016 featured in the Sept/Oct issue of Popular Science Magazine.
Image: Popular Science Sept/Oct 2016 Edition
Berne Broudy, Popular Science contributor, highlighted several unique and innovative features of the Pro Star.  

Let's take a closer look at the features of this helmet and see what makes it so unique that it tickled the fancy of the über geeks at Popular Science Magazine.

The magazine article begins on this note about the Bell Pro Star:
The article goes on to note the following unique qualities of the Bell Pro Star:
Image: Bell Pro Star Helmet - A Game Changer
The Bell Helmets team had this to say about this unique and truly innovative product:
"Our engineers not only addressed core needs, but developed a helmet that redefines performance, safety standards and offers truly game-changing innovations" said Chris Sackett, Bell Helmets Vice President. "We're offering six EPS liners along with five shell sizes for a more proportional fit and improved performance. Further, there will be three helmets within the Star Series – Pro Star, Race Star, Star – to match your riding style."
Countless hours of testing went into the development of the helmet from state-of-the-art wind tunnels for optimized aerodynamics to road testing. Bell tapped into several of its top road ambassadors for their input including Cameron Beaubier, Jake Gagne, Josh Herrin, William Dunlop and Gary Johnson.
Video: Rich Leonetti of Bell Helmets, explains the technologies inside the 2017 Bell Pro Star
Bell Pro Star: An overview

THE LIGHTEST, MOST ADVANCED RACE HELMET ON THE MARKET, PACKED WITH CUTTING EDGE TECHNOLOGY TO EARN THE TOP SPOT ON THE PODIUM.
Since its introduction back in 1967, the Bell Star has long represented the standard in head protection. Revered as the first full-face helmet on the market, the Bell Star inspired an industry to pursue the science of head protection. That obsession with helmet innovation continues today. The new Bell Star is more than an evolution of its predecessor. It's a complete rethinking of what a race helmet should be, driven by the essential needs of the modern racer.
FEATURES
•Flex Impact Liner
•Magnefusion™ Removable Magnetic Cheekpads
•Panovision Shield with Class 1 Optics
•Raceview Orientation
•TeXtreme Carbon Shell
•Virus Cool Jade Power mesh Liner
SPECIFICATION
WEIGHT: 1500 Grams
CERTIFICATION: DOT ECE 22.05 Snell M2015
About Bell Helmets
Part of Easton-Bell Sports and based in Scotts Valley, Calif., Bell is the world leader in the design, manufacture, and distribution of motorcycle and bicycle helmets and accessories.
The iconic brand has been linked with legends throughout the years from Steve McQueen to Burt Munro, from Bob Hannah to Mike Hailwood. Current crop of Bell athletes include the likes of William Dunlop, Josh Herrin, Cameron Beaubier, Jared Mees and many more.
www.bellhelmets.com
About Popular Science – Circulation: 1,256,664
Popular Science was established in 1872 and written for consumers interested in new technology and up-to-the-minute science breakthroughs, how they work and what impact the technology will have on their lives.
Offers articles concerning innovative products in automotive technology, aviation and space, computers and software, consumer electronics and home technologies.
www.popsci.com
For more information about Bell Helmets in India, please write to info@highnoteperformance.com