Bell Qualifier DLX Blackout Matte Helmet
The Bell Qualifier DLX Helmet comes jam packed with the great features of the Qualifier at an impressive price. This is far-out for a helmet of any ilk, much less...
EMI starts at Rs.611.90 .
EMI Options
The Bell Qualifier DLX Helmet comes jam packed with the great features of the Qualifier at an impressive price. This is far-out for a helmet of any ilk, much less one that will come at an entry-level price point. Both of these features will offer a massive value-add to an already popular helmet.
Features:
Lightweight polycarbonate shell
3 shell sizes

SM: XS and SM Helmets
MD: MD and LG Helmets
LG: XL and 2XL Helmets

Adjustable ventilation system for cooling and comfort
Padded wind collar drastically reduces wind and road noise
Moisture-wicking, removable/washable interior
Contoured cheek pads
Includes chin curtain and breath deflector
Aerodynamic profile resists buffeting and lift
Integrated speaker pockets
Click Release for the fastest, easiest, tool-free shield changes ever
Nutra Fog II superior anti-fog, anti-scratch and UV protected shield
Includes both clear and dark smoke face shield
Padded chin strap with D-ring closure
Five-year warranty
DOT / ECE certified.
Note: The new Bell Qualifier DLX series helmets are no longer include communicator compartment as shown in images. (Left Side)
Returns Policy
High Note Performance does not have any refund policy, however if the product received by the customer is defective or damaged, High Note Performance will repair or replace the product, after inspecting and validating the claim.
Shipping
For domestic buyers, orders are shipped through registered domestic courier companies and /or speed post only. Orders are shipped within 48 hours, if the goods are in stock. If the product is on back order, then it will be shipped 48 hours after we receive it in our warehouse. High Note Performance is not liable for any delay in delivery by the courier company / postal authorities and only guarantees to hand over the consignment to the courier company or postal authorities within 48 hours from the date of the order and payment. Delivery of all orders will be to registered address of the buyer as per the credit/debit card only at all times(Unless specified at the time of Order). High Note Performance is in no way responsible for any damage to the order while in transit to the buyer.
Exchange
For any exchange process the customer has to borne the courier shipping charges from both sides. Make sure the product should be in-tact, not used and properly in packed condition before dispatching.
1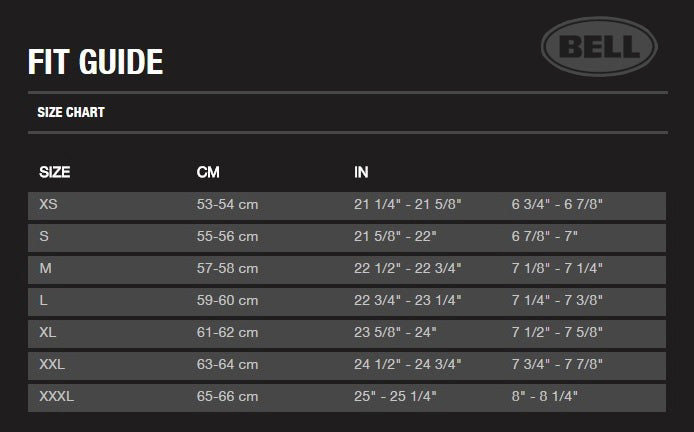 Bell Qualifier DLX ( BLACKOUT)
I have the normal Qualifier and that is one of the reason I bought the DLX ( BLACKOUT). On the normal Qualifier the inner padding fabric quality is not that great, specially after washing it numerous times. The DLX comes with a completely new inner padding fabric and a tinted face shield which we have to by separately on the normal Qualifier and a new brow vent as well.
One thing I've noticed is the sizing is slightly different as my old Qualifier is M and this time I've ordered size M as well. But, there is excessive pressure on my temple. Has Bell change the sizing slightly? And yes I know this is not due to the newness of the helmet as the pressure is exerted by the EPS liner, not the comfort liner.
Overall it's a great value for money helmet, and I will recommend this to anyone looking for a great helmet with a budget. In fact I have already recommend this helmet to a friend who will be ordering soon, and I myself will purchase another for a friend.