Race Suits - Why Do You Need to Wear One at the Track?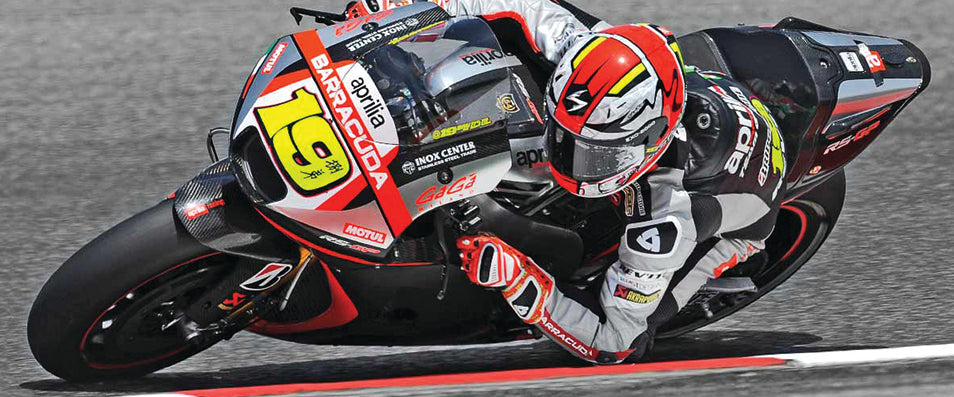 Why does the preferred choice of protection for motorcycle riders change once they reach a track?
Everyday street riding requires regular motorcycle gear, but when you get to a track, regulations require one to don a racing suit. Why is it so? Why can't you ride to the track in your standard riding gear, do a track day and then head back home without having to change into racing leathers?
Riding on the street is a leisure activity and no serious motorcycle racer will ever push themselves to the limit when riding on public asphalt. This is because traffic and driver behaviour on public roads can be unpredictable to the extent that it becomes unsafe to push one's limits. Road riding gear is designed keeping these aspects in mind. It is built to protect the rider in case of a fall or impact, but to also ensure that they stay comfortable in the saddle.
Racing suits or racing leathers, on the other hand, have a very limited range of functions. They are designed to keep you committed in the saddle and offer the very best in terms of protection. Once you put on a race suit, you will find that quite a few of your body movements become restricted. Your shoulders are hunched forward, and your arms feel like they are dangling in front of you and standing upright becomes a task in itself. These are all good things if you want to go fast around a track on two wheels.
Now if your riding skills are way ahead of first time track day riders, race suits also come equipped with sliders. So, when you approach a corner, tuck the bike in and drop your knee and elbow, it is your sliders that are in contact with the tarmac instead of just plain old leather or textile.
The Oxford RP-2 one-piece leather suit works well on the track, and while it is generally not recommended to wear a race suit while riding on the road, the Oxford RP-2 can be used on the road for short distances. If you are looking to wear a liner underneath the race suit, the Rev'it! Overall Excellerator Race Undersuit works well with most racing leathers.