Tips For Riding Under The Sun For New Riders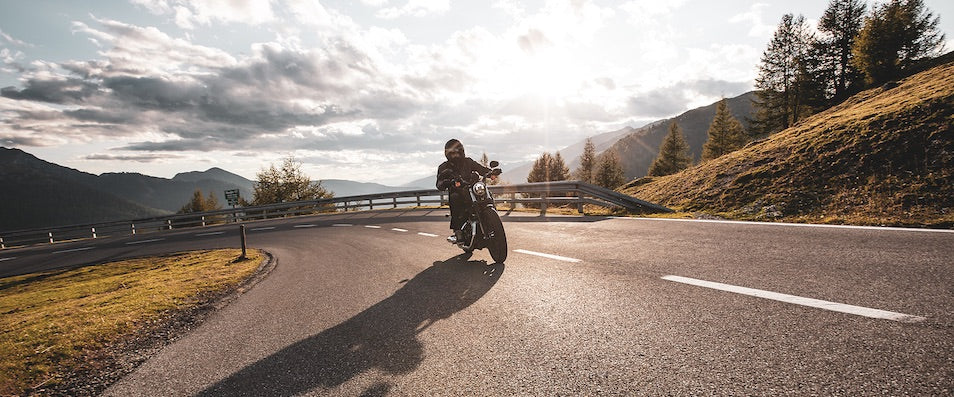 If you ask pro riders, a highway ride under the blazing hot summer sun has a dystopian charm to it. However, heat stress affects both the ride and the rider, and the combination can be pretty dangerous for our physical and mental reflexes. Proper riding gear and self-care are key to riding under the sun.
In today's post, we are sharing some pro tips for riding in hot weather for new riders taking up the challenge.
AVOID RIDING AT NOON
Riding during the hottest periods of the day is not good for you or your motorcycle. Since Indian summers are pretty harsh, time your rides before 1200 or after 1500 hours, when the sun is less intense. Even then, you will need protective gear to avoid dehydration and heat strokes.
GEAR UP BEFORE KICKSTARTING
Covering your skin is very important when you ride in harsh weather (be it hot or cold). You will need specialized abrasion and impact-resistant riding gear for riding under the sun. Riding gear like Rev'it! Airwave 3 Mesh Jacket and Pants, made from PWRshell mesh panels reinforced by heavy-duty textile, are an excellent combo for keeping you cool and protected in hot weather.
Also, never make the rookie mistake of removing your gear and clothing when the temperature soars. Exposed skin is harder to cool as sweat evaporates quickly and leaves you dehydrated and susceptible to heat strokes.
VENT YOUR HELMET
The smallest amount of wind moving across an open body part can provide relief from the heat produced. Thus, venting your helmet can help immensely in keeping you cool when riding in hot weather. Wear a helmet with bright or light color and keep the vents wide open to dissipate heat around your face and neck. For instance, premium riding helmets like the Bell Qualifier DLX with its Velocity Flow Ventilation™ system offer superior cooling for your face and head areas.
HYDRATE OFTEN
Make quick stops to hydrate and rest while riding under the sun. Maintaining your body's water level is the foremost challenge when riding in hot weather. As your body tries to cool down naturally through sweating, you will start losing more fluids with every kilometer traveled. During extensive rides, it can become hard to gauge this water loss, which may result IN heat-related illnesses. So, make sure you are carrying enough water and hydrating liquids (having electrolytes) with you.
PROTECT YOUR EYES AND SKIN
Hot weather affects your skin and eyes the most, escalating your fatigue levels. So, make sure you have slathered on enough sunscreen to keep the exposed parts of the body protected. Use high-quality, sweat, and water-resistant sunscreen with at least SPF 30 rating. If your helmet's visor does not offer eye protection, then wear eyewear rated for UVA and UVB rays. Helmet visors and eyewear not only protect you from harmful light but also prevent dust, grit, and insects from flying into your eyes.
We hope that you have an incredible riding experience with these tips. Also, once you reach your destination, drink something healthy and non-alcoholic to recover and refresh your system. Afterward, enjoy a cool bath to wash off the grime and weariness before setting the agenda for the rest of your day.
Also Read: 
The Right Accessories For Your Helmet
Top 3 Rev'it! mesh jackets for the summer